Bike Returned After Mugging
3 Mar 2021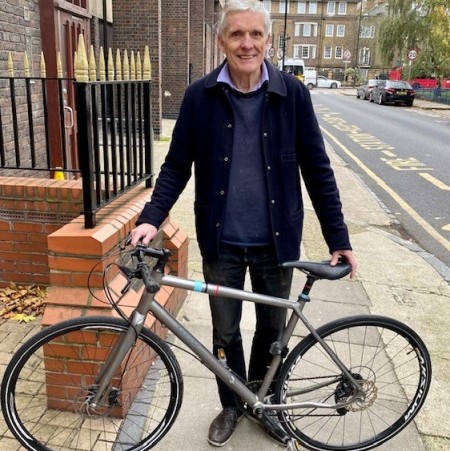 Nick Sharman, a local councillor for Tower Hamlets, was really pleased to get his 13-year-old son's bike back after it was taken from him by force in
July 2020.

The teenager was surrounded by six youths and pushed off his bike. The bike was stolen and he was also mugged.

The bike was recovered 2 weeks later by Met Police, along with the man they suspected had stolen the bike (enquiries are still ongoing).

Mr Sharman was really pleased with the recovery and says he would thoroughly recommend the BikeRegister scheme.
Share via:
Our location
LIS Forensics Ltd
103 Citywest Business Centre
3013 Lake Drive
Citywest
Dublin 24
D24 PPT3
Ireland

© Selectamark Security Systems plc 2004 - 2023. All rights reserved.