Best Practice For Recovering Stolen Bikes
5 Apr 2019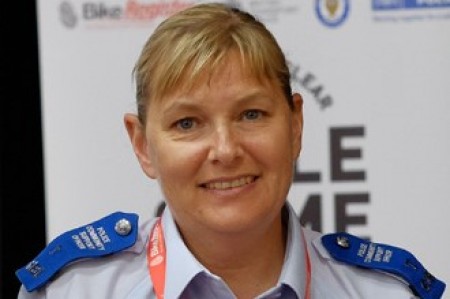 An officer from the MPS Roads and Transport Policing Command has helped recover around 400 bikes by using BikeRegister over the last few years.

PCSO Lynn Peck checked each of the bikes on BikeRegister to verify ownership, and has reunited as many of the bikes with their real owners as possible.

The dedicated officer and her colleagues have arrested a number of bike thieves who have been caught in possession of bikes registered as stolen on BikeRegister.

She has also organised the donation of more than 700 unmarked bikes from the police store to MPS-approved charities.

We asked Lynn for her Top Tips on recovering bikes:

:: Organise all the bikes into orderly sections at the station and log all the details. This involves noting the colour, make and model, any distinguishing features etc.

:: Register for a police login for BikeRegister with your pnn email address.

:: Turn the bike over and look for the frame number that's usually under where the pedals are.

:: Check the bike over with an ultra violet light to see if the bike has a BikeRegister number (normally under the bottom frame in blue ink).

:: Check the frame number on BikeRegister and other police sites to see if it has been reported stolen.

:: Keep a fully detailed written record for each bike and update it regularly.

:: Ensure there are no owners traced before arranging to donate unregistered and unclaimed bikes to charity. All bikes need to be retained for a minimum of 12 weeks before being donated.
Share via:
Our location
BikeRegister
1 Locks Court
429 Crofton Road
Locksbottom
Kent BR6 8NL
U.K.

© Selectamark Security Systems plc 2004 - 2023. All rights reserved.